SUPPLY PLANNING 
DRIVEN BY DEMAND
We Are Proud to be Part of the "10 Fastest Growing Inventory Management Solution Providers to Watch in the Year 2019" by the Technology Headlines. Get more info on page 18.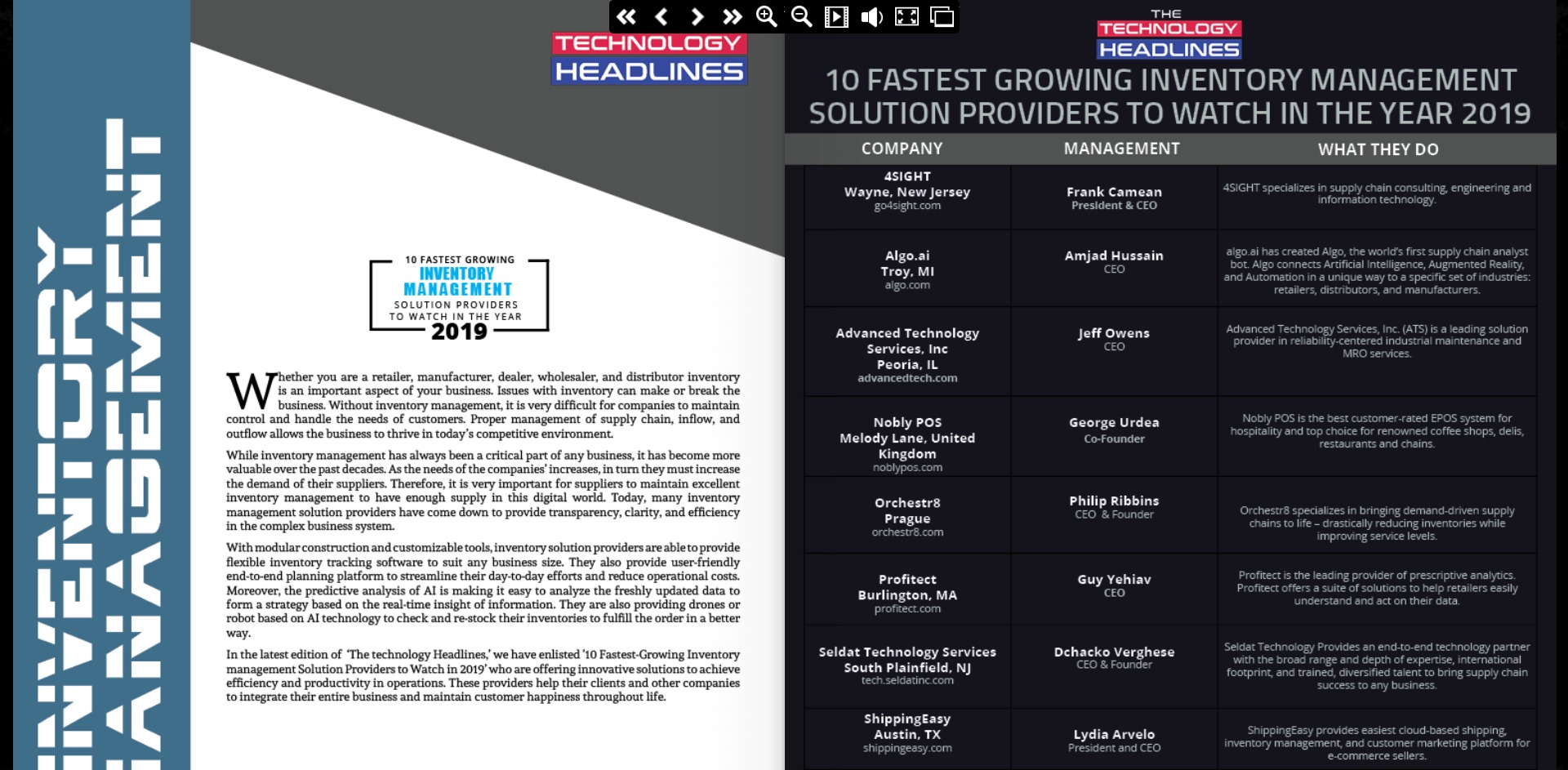 Get in touch. We'll run a simulation on your historical data to compare your actual to the performance improvement you could have achieved with O8. The simulation is no cost, comprehensive, and fast. All it takes are a couple of conversations, and an extract of your last six months of data (nothing proprietary).
In a couple of weeks, you'll see the results. Then if you choose to deploy, we guarantee you'll achieve an improvement revealed in the simulation, or you pay NOTHING for our software until you do.
Reduction in inventory levels by 30-70%
Achieve Customer Service Levels Above 90%
Compress Your Lead Times By Up to 85%
Decrease Obsolete Inventory By Up To 90%