O8 SUPPLY PLANNING DOWNLOAD
THE PROBLEM WITH FORECASTS
WHEN IT COMES TO SUPPLY PLANNING, WHY DO SO MANY VENDORS RECOMMEND FASTER FIRETRUCKS INSTEAD OF SIMPLE FIRE PREVENTION?
GET YOUR COPY OF THE PRESENTATION
"Why a Forecast is Not a Plan And What MIT Research Reveals"
In what area of business would it be acceptable to be only sixty percent accurate the majority of the time?
Time-phased requirements planning is designed to consume a forecast – which is usually wrong. When an inaccurate forecast and due dates collide, it is difficult to transition to fire prevention when so much time, budget, and effort is spent designing faster firetrucks.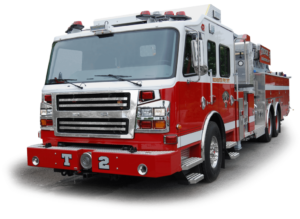 At the recent Gartner Supply Chain Conferences in Barcelona and Denver, virtually all vendors present were offering faster fire engines instead of solutions for preventing fires in the first place.
But as business becomes more proactive and outcome-driven the same old approach won't cut it. Choosing to continue to fight fires but with faster fire engines echoes the common refrain, that's the way we've always done it.
Request a copy of our most recent presentation: "Why a Forecast is Not a Plan And What MIT Research Reveals."
Learn how to focus on "fire prevention". Feel free to review and share it with your colleagues.