Segmentation Sets a Foundation for Supply Planning Effectiveness
It's a fact that one size does not fit all when it comes to demand patterns by SKU. That's why Orchestr8 segments product ranges by demand profiles — using proven demand based statistical rules — greatly improving supply chain planning effectiveness. With this approach, you can finally position the right stock at the right time at the right place, reducing inventory levels by an average of 40% while improving service levels.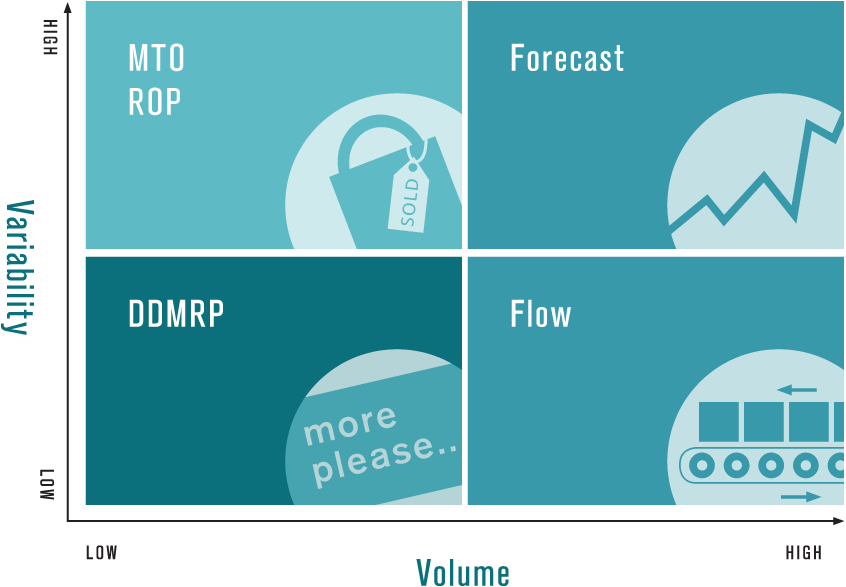 Ensuring S&OP Success
The Orchestr8 methodology brings S&OP to life, extending the process to include inventory planning and making it operationally effective. Your team can finally break the dependency on inaccurate forecasts and re-connect inventory with operating capability. Working hand-in-hand with Lean Manufacturing and Six Sigma initiatives, our approach:
Uses demand pull principles to replenish inventory levels
Links inventory policies to product strategy and service goals
We can quickly help your team eliminate excess inventory, lead time, waste and obsolescence while improving service levels. Learn more about our customer success.