SKU SEGMENTATION
SUPPLY PLANNING EFFECTIVENESS
SKU Segmentation Sets a Foundation for Supply Planning Effectiveness
It's a fact that one size does not fit all when it comes to demand patterns by SKU. That's why Orchestr8 segments product ranges by demand profiles — using proven demand based statistical rules — greatly improving supply chain planning effectiveness. With this approach, you can finally position the right stock at the right time at the right place, reducing inventory levels by an average of 40% while improving service levels.
Ensuring S&OP Success
The Orchestr8 methodology brings S&OP to life, extending the process to include inventory planning and making it operationally effective. Your team can finally break the dependency on inaccurate forecasts and re-connect inventory with operating capability. Working hand-in-hand with Lean Manufacturing and Six Sigma initiatives, our approach:
Uses demand pull principles to replenish inventory levels
Links inventory policies to product strategy and service goals
We can quickly help your team eliminate excess inventory, lead time, waste and obsolescence while improving service levels. Learn more about our customer success.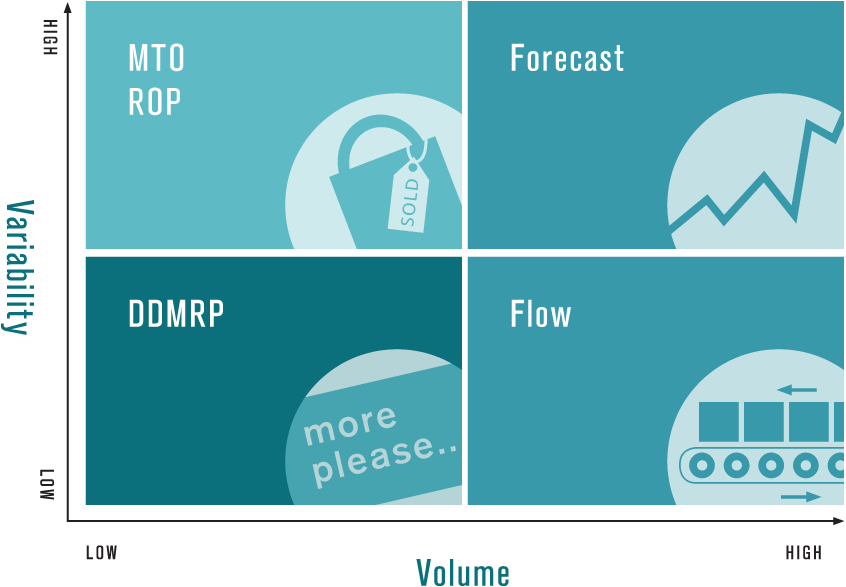 Setting the Foundation for Supply Chain Planning Success
Are you frustrated with creating supply chain plans that are divorced from reality? Join the club. At Orchestr8 our solution helps companies condition their supply chain by analyzing demand profiles and setting inventory targets that lead to more realistic Sales & Operations Plans. And that sound foundation means the execution process runs within the plan – creating a much simpler, self-managing process.
Continuous Improvement across the Full Product Lifecycle
As with any conditioning, it's an ongoing process with monthly and annual reviews. Conditioning allows the supply chain to autonomously respond to demand at each inventory level through demand profile analysis and replenishment technique selection, as well as calculation of rate and stock targets.
Customers benefit from supply chain conditioning since it:
Promotes continuous improvement by Identifying and managing operational actions to address service or cost drivers
Improves capacity planning and visibility
Increases awareness of product life cycle by reducing obsolescence and improving focus on new product introduction process
Extending S&OP to include inventory buffers and the selection of the correct planning rules ensures the daily operation is more tightly linked to the plan. And that results in greater efficiencies and reduced inventory. Contact us to learn more about optimizing your inventory planning rules and targets.