SUPPLY PLANNING 
O8 Demand Manager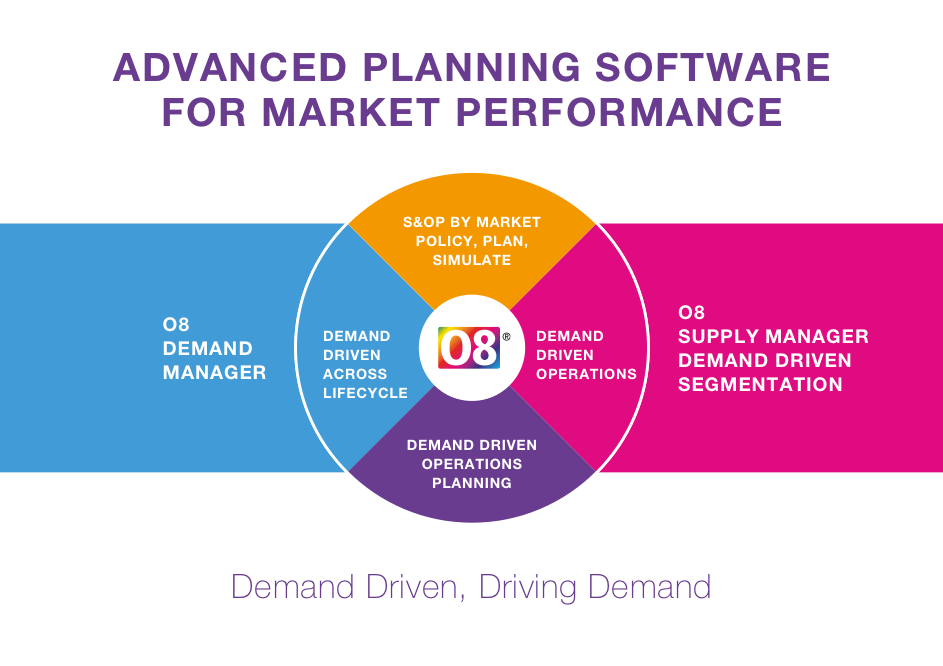 Orchestr8 is the leader in Demand Planning Execution software with its well-established production and distribution execution tool, that works to Demand Driven buffering principles. This is a proven complement to the transaction and financial-orientation of ERP systems.
Now, Orchestr8 will fill a gap in Demand Management S&OP with 'Demand Manager', a supply planning software tool to manage the Agile S&OP process that businesses need in a complex world.
As specialists in demand-driven supply chains, Orchestr8 helps companies link planning methodology to business strategy. From daily operations to planning strategy, we work closely with customers to:
Want to build a quick business case for Demand Manager?  Get in touch. We'll run a simulation on your historical data to compare your actual to the performance improvement you could have achieved with O8. The simulation is no cost, comprehensive, and fast. All it takes are a couple of conversations and an extract of your last six months of data (nothing proprietary).
In a couple of weeks, you'll see the results. Then if you choose to deploy, we guarantee you'll achieve an improvement revealed in the simulation, or you pay NOTHING for our software until you do.
Contact us today to learn more about how to improve your supply chain performance.