WHAT IS THE DIFFERENCE BETWEEN MRP AND DDMRPII™?
Are you institutionalizing forecast errors?
Traditional master planning methods may be the cause of your supply chain issues.
Eliminate planning pain and stop institutionalizing forecast errors. Traditional master planning methods may be the cause of your supply chain issues. Solve the chronic problem of unbalanced inventory and poor service levels – with supply and replenishment plans that practically eliminate the need for manual intervention and expediting. Enjoy epic improvements in supply chain performance using a demand-driven alternative that creates and executes agile supply plans that quickly respond to market changes.
Click to compare DDMRPII™ vs MRP
Key Issue

DRP Process

O8 DDMRPII™ Process

Selection of appropriate replenishment control technique

2 basic techniques set manually (Call-off or Make to order (MTO), & MRP.)
Reliance on forecast results in a focus on selecting the correct forecast algorithm – the algorithms can be highly complex & are often augmented by a specialist forecasting system.

7 separate control techniques:

(MTO, RoP, Poisson distribution planning, Re-order cycle, Multiple level Re-order Point (kanban), rate based, promotions & event management).
Use of VVA (Volume & variability analysis ) to determine appropriate control technique by SKU.
Inventory control techniques re-assessed formally every month.

Correct safety stock in system

Inventory safety stock is manually set using specific volumes or number of days cover. Parameters often not maintained.

Safety stock built into calculation via customer service parameter. Stock is appropriate to each SKU and is recalculated monthly.

Calculation of inventory targets accounting for demand variability & forecast volume

Forecast algorithms attempt to predict time based fluctuations from history and build result into the plan.

Stock levels set for overall expected volumes and additional inventory added to cater for demand variability.
Selective use of volume forecasts based on historic accuracy.

Account for batch & delivery constraints when planning inventory targets

Inventory requirement accurate on day MRP is executed.
Exception messages created to encourage rules to be broken to restore plan
No formal ability to cater for delivery schedules or planning schedules in inventory target setting.

Targets are amended during calculation to account for lead-time & batch constraints.
Additional tools support multiple planning and execution business cycles. eg Fixed planning & ordering schedules.
Ability to link planning process and SKU level inventory targets to ABC analysis.

Support for financial and business planning

Inventory plan changes each time MRP is run.
Main driver of plan is the forecast – operational constraints hidden.
Individual planners alter plan with 'gut-feel' or off-system calculations that take into account recent business drivers, eg reduce stock levels. No ability to link these day to day decisions with an overall plan.

Separation of planning from daily ordering process results in inventory targets which are approved by business at S&OP meeting.
Inventory is attributed to operational constraints and the effect of altering those constraints can be seen in real time simulation tools.
Key decision parameters are service and inventory positions – supports clear link between policy setting & business mgt.

Rigorous & robust process

Substantial part of planners' role undertaken 'off-system' on spreadsheets.
No in-built mechanism for reviewing appropriateness of safety stock numbers or current plan.

Monthly S&OP review cycle ensures robustness of targets & execution:

Metrics & KPI's produced
Continuous improvement activity is focused on inventory drivers & improving business performance
Every SKU is reviewed & correct control technique & inventory target is re-assigned
Improvement activities are measured & incorporated as they happen

Minimization of time delay and cost in running the planning process

MRP usually run on a fixed schedule. Output is a revised plan driving re-work and alterations to the plan on a regular basis.
Management of plan outputs is a manual and time consuming process.

Inventory plan fixed through operating period.
Replenishment signals produced automatically.
Plan & execution success constantly monitored & alerts produced ahead of issues occurring.
Take the next step.
Give us a call, or complete the form and we'll show you how DDMRPII™ will:
Deliver 99% fill rate and service level with minimal stocks at minimal cost
Reduce number of stock outs
Minimize excess stocks & obsolescence
Minimize administration, handling & transport costs
Reduce exception messages that drive non-value added activity
Minimize the reliance on inaccurate forecasts
Allow the supply chain to cope with uncertainty
It's time to make the leap from supply planning with MRP (or spreadsheets) to end-to-end supply planning and execution – and guaranteed transformational outcomes. Talk to us. Let us show you a guaranteed ROI.
Learn how to improve supply planning with DDMRPII™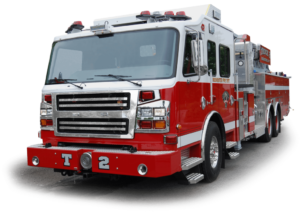 THE PROBLEM WITH FORECASTS
Why a Forecast is Not a Plan And What MIT Research Reveals
Faster firetrucks don't help with fire prevention. Time-phased requirements planning is designed to consume a forecast – which is usually wrong. When an inaccurate forecast and due dates collide, it is difficult to fix the problem.