O8 SUPPLY PLANNING DOWNLOAD
SUPPLY PLANNING MANAGED
How O8 improved supply planning for a leading health, beauty, and pharmaceutical manufacturer.
GET YOUR COPY OF THE CASE STUDY
Although weekly promotional volatility causes peaks and valleys in customer demand, in most cases historical demand is actually quite steady. Tranformational results are typical when you understand the true picture of overall customer demand. Learn how you can discontinue the ineffective forecasting process for the majority your SKUs and position stock to absorb normal variability and use real demand as your planning metric.
The results are clear:
Material stocks improvement
(from 4 – 8 inventory turns)
Finished goods reduction
(30% reduction in first 6 month)
Service
(from an average of over 100 to 10 out of stocks per week)
Reduction in lead times
(Halved for VMI customer)
Re-allocation of resource
(40% reduction in planners)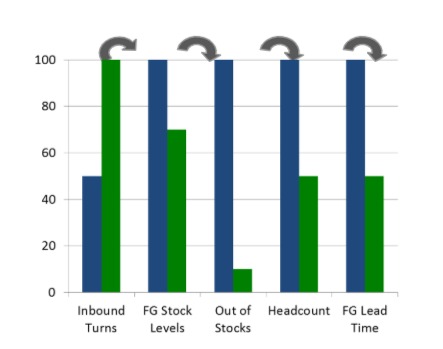 Transformational results are achievable.
Up and running in 90 days.
100% remote implementation.
Pay no subscription fees until ROI is achieved.