Managed Supply Planning. Rapid ROI. See the evidence.
Achieving production stability was a prime driver for DDMRP II adoption at a major soft drinks manufacturer.
Overview
A.G. Barr p.l.c. is a FTSE 250 UK based, branded consumer goods business focused on growth. The company was established over 140 years ago in Scotland.
A soft drinks business at its core, A.G. Barr offers a diverse and differentiated portfolio of great tasting brands such as the iconic IRN-BRU, market-leading RUBICON exotic fruit juice drinks, and the Scottish spring water STRATHMORE.
The Problem
The goal was to achieve service levels above 99%.
Very high service levels to supermarket chains are critical in the soft drinks industry. Over-and under-stocking due to constant production re-prioritisation was a severe problem in not getting to over 99% service at A.G. Barr.
Managed Supply Planning
In 2017, supported by Scala Consultancy and O8SupplyChain, A.G. Barr started a managed path to Demand Driven production with DDMRP II.
Achieving production stability was the prime driver for adopting DDMRP
Strategic change was driven from the top.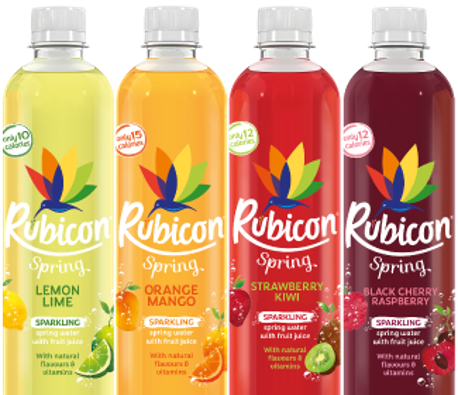 Transformational results are achievable.
Up and running in 90 days.
100% remote implementation.
Pay no subscription fees until ROI is achieved.
100% remote implementation
Reduce inventory levels by 30-70%
Unburden significant capital locked in inventory
Compress lead times up to 85%
Decrease obsolete inventory by up to 90%
Diminish plan changes to less than 5%
Shrink planner workload by 70%
Provide customer service levels above 90%
Avoid CAPEX and enable higher overhead absorption
O8 is the only enterprise capable
DDMRPII
™

software solution available.
The only provider to have a team of professionals with 10 years+ real-world experience implementing and problem-solving in a DDMRP environment
The only one to deliver 10x increase in planner/SKU ratio as well as the expected inventory and service improvements
The only one that can cope with any supply chain challenge you may have
Modular server setup design to enable quick rollout to other locations if required
Uses a server based web portal to eliminate the security/support issues associated with local web browsers, e.g. IE, Mozilla, Chrome and Safari
Ability to commit to any service level agreement without 3rd party involvement
Total control over support, DR and maintenance
Discover the Difference: Supply Planning. Managed.
Get the case study and discover the difference O8 can have on your supply chain planning.